Our range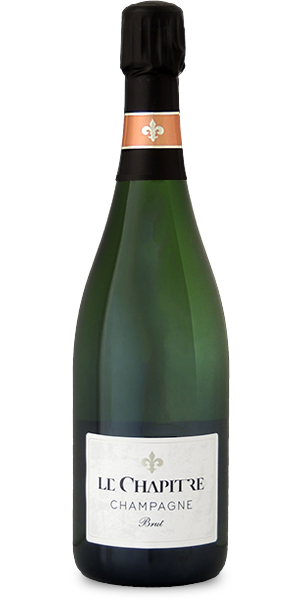 Champagne Brut
This wine is the very spirit of the champagne Le Chapitre.
The grapes come from the blending of 3 grape varieties of the Champagne region, selected on the historic territories of the Chapter (Berru, Avenay Val d'Or, Montbré).
All wines are aged for 3 years in their bottles and kept in our cellars for a minimum of 3 years after disgorging.
The crispness and finesse of this champagne make it perfect for all occasions. It is the ideal companion of parties and cocktails. It is also very good served at the beginning of a meal.
Characteristics
Appearance : yellow-gold, white froth, fine persistent bubbles forming thin lines.
Nose : fine and subtle, the bouquet evolves from floral notes to fruity ones, with medium persistence. Good vinosity along with toasty and buttery aromas.
Palate : crisp finesse, along with some roasty notes, and no sensation of aggressiveness or acidity.
Blend
60% Chardonnay, 35% Pinot Meunier and 5% Pinot Noir
Available in Bottle (0.75l), Magnum (1.5l).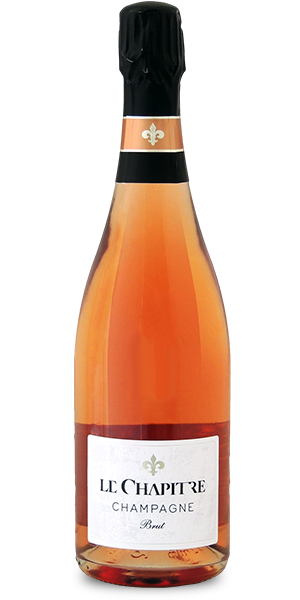 Champagne Rosé
This rosé champagne is obtained thanks to the Pinot noir grape, left to macerate during 5 days before fermentation, so that it can become full of fruit and colour.
By its tint, robe and transparent bottle, our Rosé adds a fantastic touch to your table decoration. Its main characteristic is a pungent fruity flavour - a real delight for aficionados.
Characteristics
Appearance : the rosy colour of this champagne, with an almost blue gleam and fine bubbling is enhanced by its transparent bottle. Its creamy froth gives it full unctuosity.
Nose : fruity aromas of black grapes, wild cherries and blackcurrant, which then evolve to woodland strawberry. This adds to the exotic notes of pineapple and lime given by the chardonnay grapes.
Palate : lengthens these feelings with the sensation of biting into fresh fruit. Its unctuous structure fills your mouth with its own particular creamy effect.
Blend
A rosé blend composed of 85 % Chardonnay and 15 % Pinot Noir. The blend contains 30% reserve wine.
Available in Bottle (0.75l), Magnum (1.5l).